Last week at Disneyland they let a very select few annual pass holders have a sneak peak at the new ride in California Adventure "Toy Story Mania." It's absolutely better than "Buzz's Astro Blasters." "Toy Story Mania" is now one of my top favorite rides at D-land.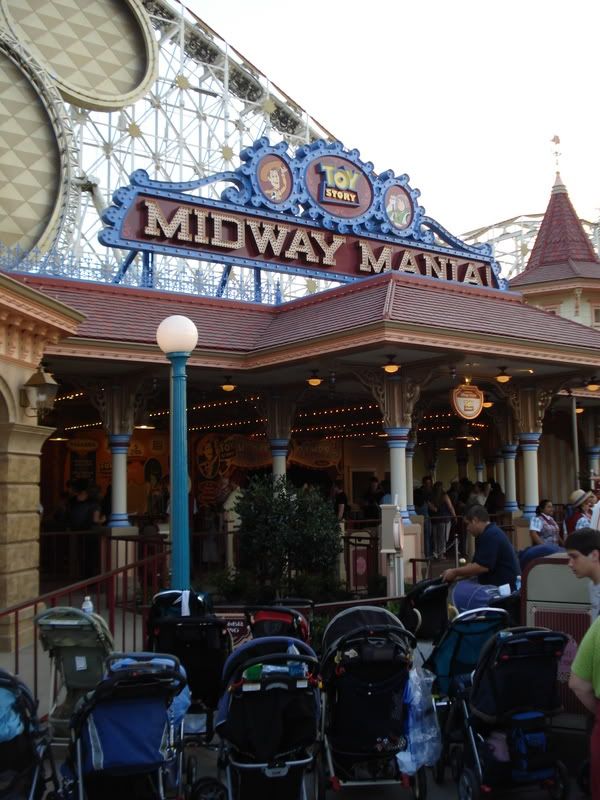 That's the cart thing that you ride in. Yes, those are pull-string guns on the front. It's a 4-D ride!
While we are on the topic of Disneyland, here are my Top 10 Rides: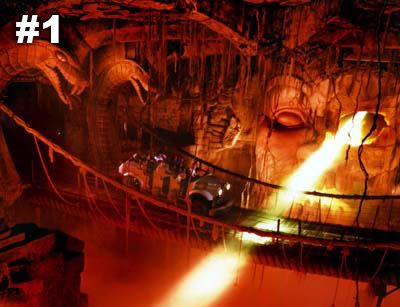 Indiana Jones Adventure
The absolute BEST atmosphere while standing in line. The props on the ride are spectacular. It's just an incredible all-around adventure.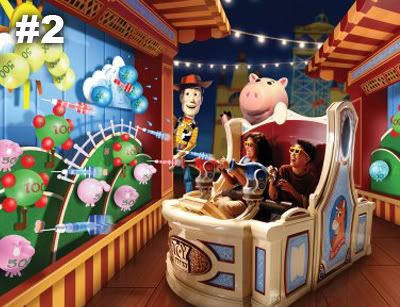 Toy Story Mania
When you make a ride a competition you can't go wrong. This ride is in 4-D and is super-interactive.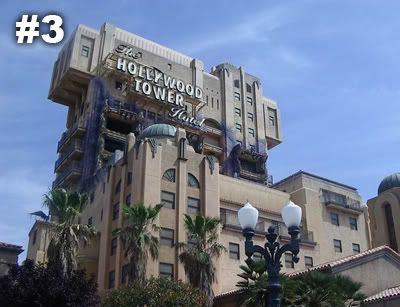 Tower of Terror
Again, the set while waiting in line is awesome. I love the story they tell before you get on. It's an experience.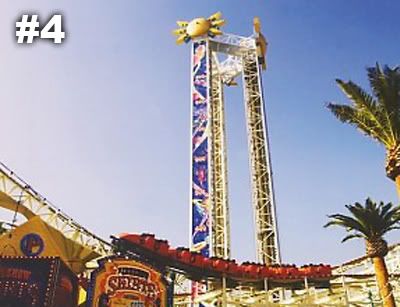 Maliboomer
Freaks the crap out of me. I love not knowing when you are going to get shot up.
Space Mountain
It's old and a little outdated, but there's something exhilarating about the risk of riding a roller coaster in the dark and the possibility of getting nailed in the head by a bar!
Soarin' Over California
You have to ask to be on the top row. This ride freaks me a out and I love it. It feels so real and when you look down and see how high you are...it's awesome! I like the smells too.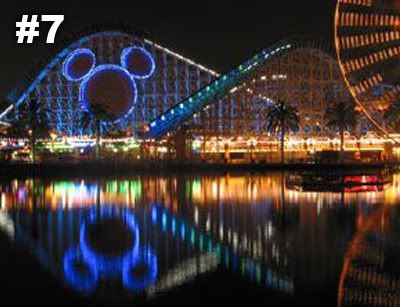 California Screamin'
It's just a good ole roller coaster with a loop. I love the take off and the music being played in the head rests.
Splash Mountain
Three great drops! Tons of water! Awesome sets and story!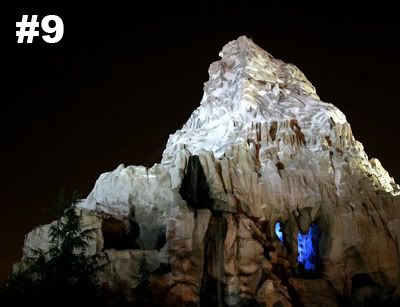 Matterhorn
Best to ride at night. I love the abominable snowman.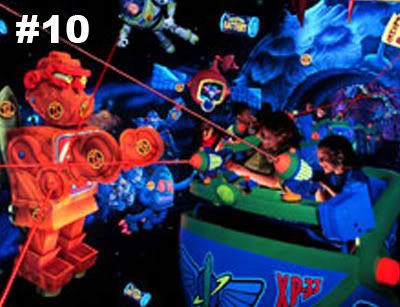 Buzz Lightyear's Astro Blasters
I love the competition and I love that it takes a picture of you while you are shooting. It still doesn't beat "Toy Story Mania."
So there is my rant about Disneyland and what I love to do there. If you have a pass call me...I'll probably go with you.