Tonight we had a surprise party for Shawn. Brittany, his girlfriend, planned it and she had it at her house in San Clemente. She had everything covered! That party was a hit. The theme was "Shawn vs. Wild." Check out how much Bear Grylls and Shawn look alike.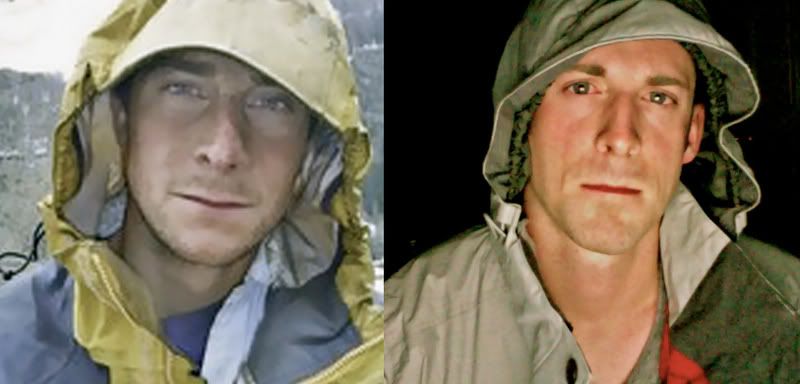 So this picture may or may not have been posed. Regardless, they still look alike.
The night was a blast...a chocolate fountain, incredible friends, "crack the egg" on the trampoline, spa, water slide into the pool, carne asada burritos and the most rad birthday cake I have ever seen.
Here is a picture of me standing in some wild flowers and bushes. Jake and Tim came dressed in homemade camo...can you find them?