Last week Veronica, the other designer for SYM, was in from Colorado. Chris and I tried to show her a good time while she was here by taking her to Downtown Disney for a night.
Here we are in the Disney Californian. Yes, Veronica and standing on a foot-tall box and yes, I am still taller than her.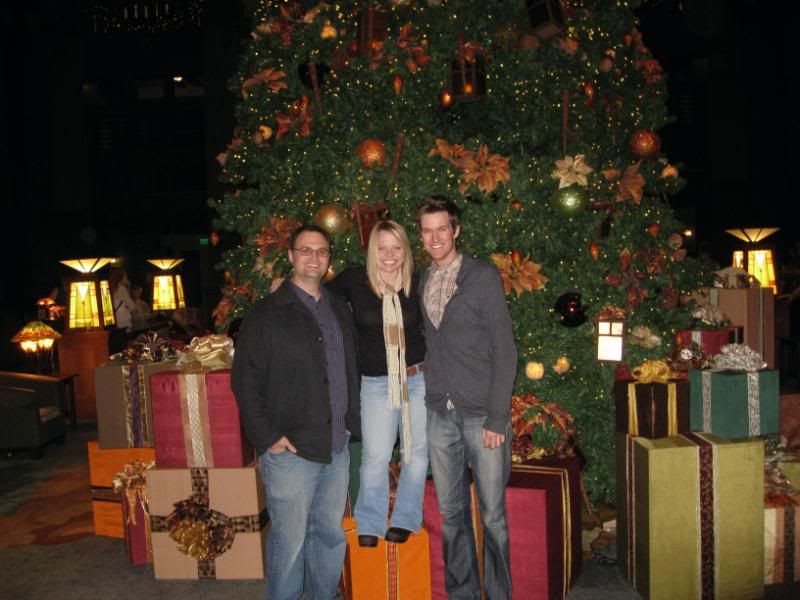 On Friday night we had a our SYM Christmas party at Opah.
Here's Doug and Cathy.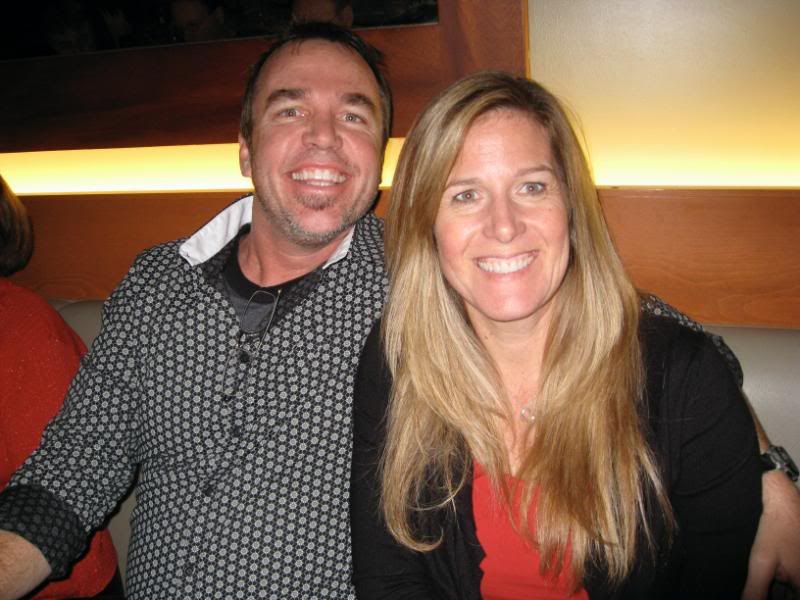 Chris, Veronica and I. We really bonded last week!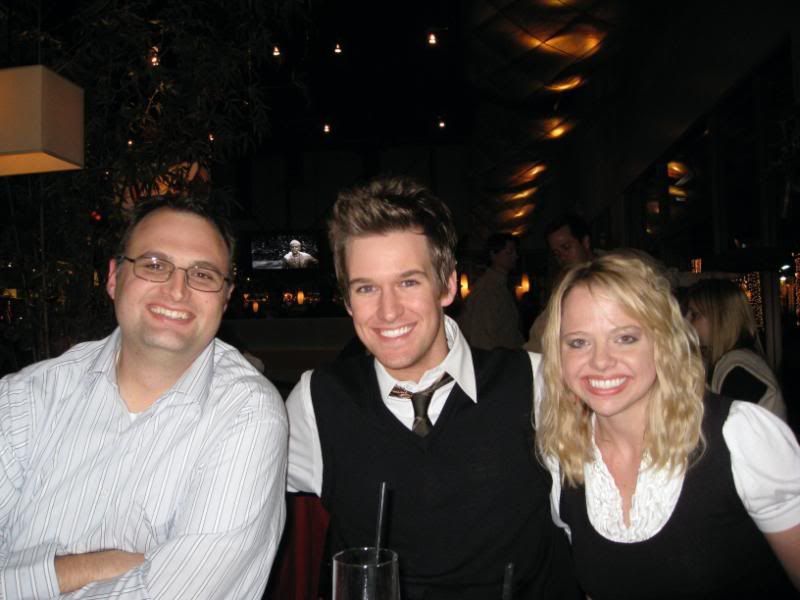 Veronica, Debbie, Nadim and Brandi.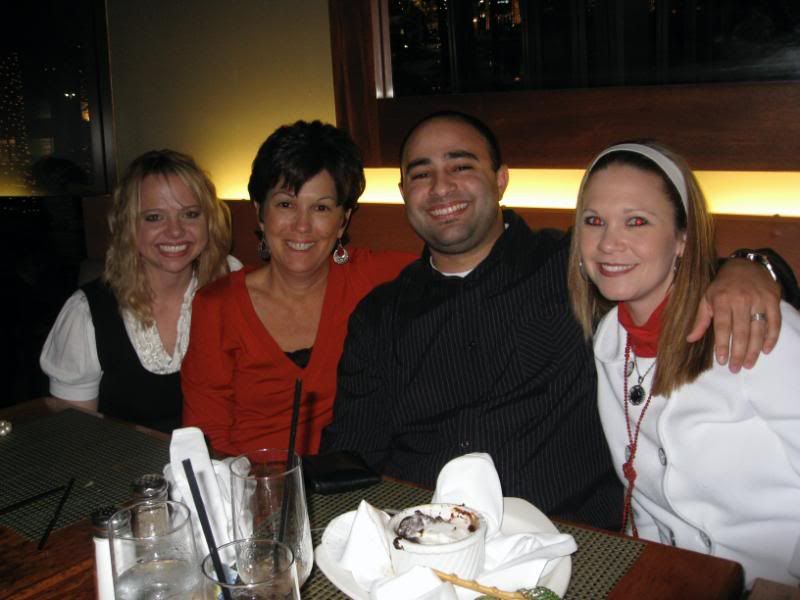 I freakin' love my team!